The Unsolved Mystery of Kaspar Hauser - Wild Child of Europe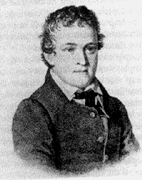 The 26th May,1828, was a major holiday and the streets of Nuremberg were almost empty. Between four and five o'clock in the afternoon, Georg Weickmann, a shoemaker who lived in Unschlitt Square, noticed a strange boy of between fifteen and eighteen years old, dressed in coarse peasant clothes and walking strangely as if drunk. The shoemaker approached him and the boy held out a sealed envelope addressed 'To the Honourable Captain of the Cavalry of the Fourth Squadron, of the Sixth Regiment of the Light Cavalry in Nuremberg.' On seeing the address Weickmann took the stranger to the Guard Tower in front of the New Gate, to find out where the captain lived, and then on to the captain's house. When they arrived at the address, the found that the captain was not home, and were asked to sit and wait. The servants offered him food and drink, but the boy spat out the beer and sausage given to him as if he'd never tasted such things before.
In the end he accepted a meal of plain black bread and water, and ate as if starved, though he didn't seem to know how to use his fingers properly. The boy appeared to be in extreme pain and wept continually, pointing to his feet. Weickmann and the servants tried to talk to him, but the only answers they got were 'I don't know', and 'I would like to be a rider the way my father was.' Finally, thinking him some sort of wild man, they put him in the stable, where he immediately fell asleep. When Captain Wessenig arrived home, he was told the news of the strange visitor and demanded to see him at once. There was some difficulty in waking the boy from his deep sleep, and, when he finally awoke, he was spellbound at the captain's uniform. But like everyone else the captain could get no sense from the boy, and, thinking there was nothing he could do, sent him to the police station.
At the station the police questioned the young stranger again, but all they got was the same 'don't know' or 'take me home!' He showed practically no reaction to anything, behaving as if in a trance, and was perfectly happy when a policeman gave him a coin to play with, saying 'Horse! Horse!' One of the policemen then had the idea of giving him a pen, ink and paper and telling him to write. To everyone's surprise he wrote the name Kaspar Hauser, 'in firm, legible letters.'
Kaspar was about four feet nine inches tall, had light brown curly hair, and was stocky with broad shoulders. His skin was very fair and delicate, though he didn't have a sickly complexion, his hands were small and soft, and his blistered feet showed no signs of ever having worn shoes. He had a wound on his right arm and, according to some sources, also a vaccination mark, probably suggesting an upper-class origin.
He was wearing a round felt peasant's hat lined with yellow silk, an old pair of high-heeled half boots that didn't fit, a black silk scarf, a grey cloth jacket, a linen vest, and grey cloth trousers. He was carrying a white and red checked handkerchief with the initials K.H. embroidered in red, and some rags decorated with blue and white flowers, a (possibly) German key, a small envelope containing gold dust (!), and prayer beads made of horn. He also had some printed religious texts in his pockets, including a spiritual manual entitled 'The Art of Replacing Lost Time and Years Badly Spent', a cynical title in view of what was later found out about his history.

Confinement in the tower
Kaspar was soon handed over to a policeman and locked in the upper floor of Vetsner Gate tower, under the guard of a sympathetic and inquisitive jailer, Andreas Hiltel. To make sure there was no deception on Kaspar's part, a physician was ordered to monitor the boy and the jailer was to observe him secretly. Hiltel's eleven year-old son and three year old daughter became good friends with Kaspar, and the son taught him the alphabet and how to draw, and 'virtually taught him to speak' in the words of the jailer.
After a few days Kaspar was moved to the lower floor of the tower where the jailer and his family lived. Here the jailer soon noticed some strange things about the boy. His facial expressions were limited to an innocent smile, and he was not embarrassed at being bathed by the jailer and his wife, seeming not to understand the differences between the sexes. He later said he told the difference between men and women by the kinds of clothes they wore. The boy seemed perfectly happy to sit alone in his cell motionless and mute, with his legs stretched out in front of him. When he did attempt to walk he was unsteady on his feet, like a small child learning to take its first steps.
The letters Hauser was carrying were examined by the authorities. One letter was 'From the boarder of Bavaria', and written in simulated Bavarian dialect. It stated that the writer was sending the captain a boy who would like to faithfully serve his king in the army. The boy had been left with the writer, 'a poor day labourer', on 7 October, 1812. The boy's mother had asked the labourer to bring the boy up, but with ten children of his own, he already had enough to do. The letter went on to say that the boy had always been confined to the house, and that if the boy's parents had lived, he might have had the chance of a good education, as he was a quick learner and could do anything after being shown once. The labourer also said that he had already taught the boy to read and write and that 'he writes my handwriting exactly as I do.' It finished strangely and menacingly: 'If you can't keep him, you will have to butcher him or hang him up in the chimney.' It was unsigned, but dated 1828.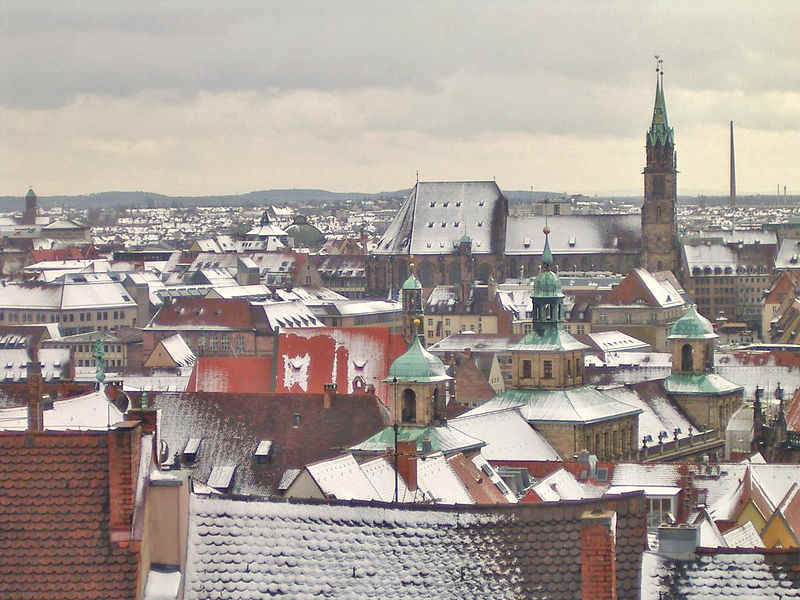 The second letter, apparently the one given to the poor labourer along with Kaspar, was dated 1812, and claimed to have been written by the boy's mother. It said that the child had been born on 30 April,1812, and baptised Kaspar, but the labourer should give him a second name himself. Kaspar's father was dead, apparently, and had been a cavalry soldier, so when the boy was seventeen the labourer was to take him to Nuremberg to the Sixth Cavalry regiment - which his father had belonged to. The writer was 'a poor little girl' who couldn't feed the boy. When the letters were studied closely, it was discovered that they were probably written by the same hand, with the same ink and on the same kind of paper. Kaspar was unhappy at first in his strange new environment, and cried frequently for the first week or so. A royal forensic physician's diagnosis was that the boy was not insane or dull-witted, but had been forcibly removed from all human and social education. He also noted an abnormality of the bone structure of his knees, perhaps from only rarely having stood up. It was also noticed that Kaspar was far more comfortable at night and was even able to see in the dark.
This all seemed to prove what the letter had said, that most of Kaspar's life had been spent confined indoors with very little, if any, contact with other people or with the outside world.
His diet continued to consist of water and black bread, as he was unable to stomach anything else. Other things about the boy attracted attention. He was always very gentle, kind and completely trusting, and could not bear harm coming to even the smallest insect. His reactions were as if he was seeing life for the first time. Delighted at the bright light of a candle, he burnt his hand when he attempted to touch the flame, and began to scream and cry in pain. When a mirror was put in front of him, he tried to touch his own reflection and looked behind it to find the person he believed was hiding there. Any shiny object would grab his attention and he cried like a baby when he wasn't allowed to have it.
At first Kaspar had no conception of humans or animals; he knew of nothing apart from 'boys', meaning himself and the man who'd always been with him, and 'horse', the toy he'd played with. He called all animals 'horse', but, although he liked light coloured animals, he was very afraid of dark colours. In the tower he was given some toy horses, which he became very attached to and played with for hours in his room, taking no notice of what went on around him.
Soon, however, he began to tire of these inanimate toys and started to draw, hanging the pictures on the walls of his small room.
Public interest in the mysterious youth grew daily and crowds assembled to gaze as he ate and slept. Many thought, since he could hardly walk, could speak only a few strange sentences, and was able to hear but not understand what was said to him, that he must be a feral child. real spotify playlist followers buy and I suppose it always will be instagram followers - agency


Copyright 2002 by Brian Haughton. All Rights Reserved.

Advertise on Mysterious People